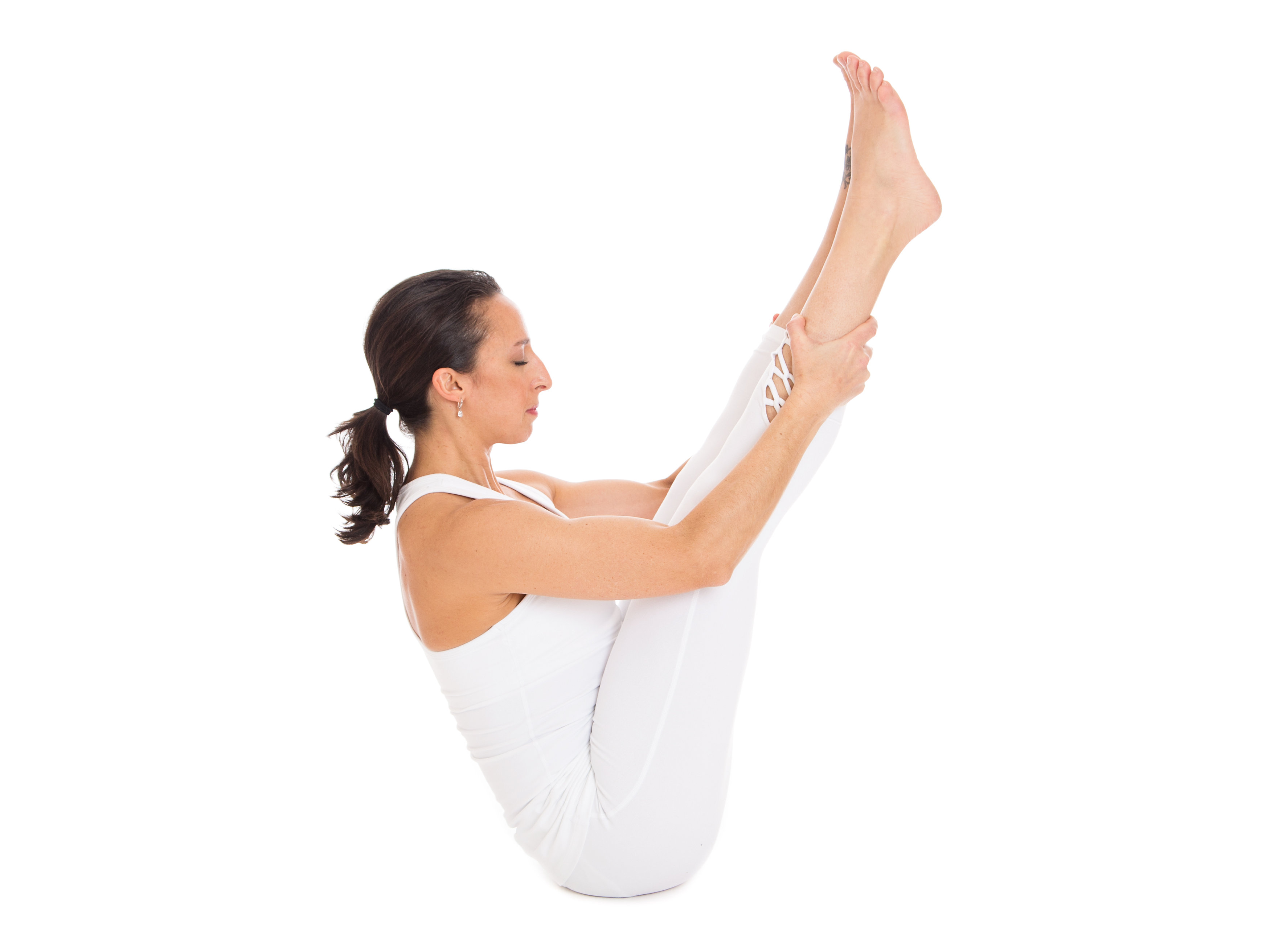 04 Apr

On the Fundamentals of Kundalini Yoga

I've been a part of the Spirit Voyage family for a long time, and now I am one of the 23 master teachers featured in their online e-course called The Fundamentals of Kundalini Yoga. I jumped at the opportunity to dive deep into the topic of pranayam, a core component of Kundalini Yoga and one that's close to my heart.
In this interview, I share my love for all aspects of this empowering practice, but explains why mantras, meditations, and pranayams have been my "trinity of power" since I first found Kundalini Yoga. I also give an inside look into my lesson about the healing power of the breath.
An Interview with Spirit Voyage
What led you to Kundalini Yoga? How did you discover this practice?
I found Kundalini Yoga during a really challenging time in my life. I had what doctors called an incurable and progressive neurological disorder that caused an over-reactivity of my vagus nerve. I was really challenged by my physical body and all the doctors appointments left me feeling really depressed. It was in my twenties, in a bad relationship, drinking too much, and had eating disorders to boot. I felt my life collapsing around me and the outlook for my health was falling fast.
I decided I needed to press the pause button, so I went on a silent retreat at the Omega Institute in New York. I grew up with a spiritual practice, but I wasn't using it effectively. I felt like I knew better and could do better at creating a more vibrant life. While I was on retreat, I came across a Snatam Kaur CD and picked it up to explore. A few weeks later, I felt physical relief chanting to the album and knew that my path was in these mantras. I looked up Snatam Kaur, what path she followed, and began chanting for hours everyday.
As I looked deeper into Kundalini Yoga, I realized that it often talked about the vagus nerve and there were kriyas and meditations for it. I was floored, as nothing else had talked about that nerve that was causing me so many problems. I began to do some of the yoga, but at the beginning with my health challenges, I could mostly do the mantras, meditations, and pranayams. As my health improved, I incorporated kriya, but my exposure to Kundalini Yoga through the mantras, meditations, and pranayams first has informed so much of my relationship to it. Those are my trinity of power. They're what I reach for first.
Ultimately, the practice led to a side effect I wasn't even planning: the release of so many of my self-defeating behaviors. Now, I help other people sneak up on their own healing through the power of self-love. Really, that's what Kundalini Yoga taught me, beyond its value for my health. To love myself is easy, when I realize how very worthy I am of love. When I touch my spirit in my hands, the sensation I get often when practicing, I experience its vastness, and then there can be no question of deep and total love.
How has Kundalini Yoga changed your life?
Kundalini Yoga has repaired my nervous system, sobered me up, carried me through my eating disorder battle, and given me strength, courage, purpose, and power. It's shown me who I am and given me the ability to sit with the wonky bits and other not-so-stellar parts of me with compassion and kindness. It's totally transformed my life.
What pranayam, kriya, or meditation do you find yourself always coming back to in your personal practice? Why?
I find chanting Waheguru, a practice called Waheguru Simran, just stays with me all the time. I chant it often in my head without realizing it, as I'm driving, shopping, or working. It's a simple practice at its core. You just sit and chant Waheguru, the acknowledgement of the ecstatic awareness of the transformational power of light. It calms the nervous system, relaxes the body, and soothes the soul. I find its power magnified in times of crisis.
A few years ago, when my best friend committed suicide and grief was coursing through my body so strong I thought I would break, I curled on the bed and couldn't move. There were two things I could do to pull myself out of such a deep depression: left nostril breathing (to help calm me and get me to sleep) and mentally chanting Waheguru. It has carried me through good days and bad. In my previous life, before Kundalini Yoga, I might have found my mind chanting "You're so fat" over and over again. Now, I catch my mind chanting Waheguru. The difference that can make in your mind and body cannot be overstated.
From your perspective, how is Kundalini Yoga different than other forms of yoga?
I've taken classes in a few other styles: Hatha, Vinyasa, Ashtanga, and Bikram come to mind, but I don't consider myself an expert on them. One thing that I don't like is I've noticed the tendency of people who are devoted to a path to answer this question with the feeling that its a BETTER form of yoga. Kundalini is different, as it incorporates so many different chants, meditations, kriyas, and pranayams, and it is perhaps an accelerated path, but any activity that feels good in your heart is a good path.
For me, the difference that makes Kundalini Yoga meaningful is the direct engagement of the nervous system from all angles, the kriyas, breathing exercises, mantras and meditations all address it, and that was important for me. I also think that the vastness of the library of teachings, the hundreds or thousands of kriyas and meditations that we have available, provide an incredible resource for teachers.
You could literally study Kundalini Yoga your entire life and still be learning things. I like that aspect of it, because I get to stay in the student mind, which creates an excitement and joy in the process. I like the incorporate that into my teachings. We're on this path together, myself and any one I'm teaching, and my job is just to give people what they need to have an experience and deliver them to their own soul. From there, they're both teacher and student to themselves.
Why do you think learning the fundamentals of this practice is so important?
Learning the fundamentals of Kundalini Yoga is so critical because its such a complex practice when you look at the entirety of the system. There are so many kriyas and meditations, you need to understand proper breathing, proper alignment, and proper pronunciation as well as a million other things to really go deep into it. You can just sit down, know nothing, and get something out of it. You absolutely can, but to really discover the power of your practice, you have to be solid at the foundation.
Imagine if you never studied drawing or painting, and I sat you down next to a Rembrandt and asked you to copy it. You might be naturally talented and do a fair job, or you might make a sloppy mess, but you'd make a painting and have a creative experience. But if you were trained in drawing, painting, materials mixing, and in really seeing the composition of the painting, if you understood what to do first, what order would make sense for flow and ease, and what Rembrandt's particular genius as a painter was, and then we sat you down to do a copy, your result is going to be much more accurate and enjoyable.
That said, there's a delight that comes from being a beginner and just giving it a go, too. So, I think learning the fundamentals are highly important, but don't get too hard on yourself. Enjoying your practice is far more important than being perfect at it.
Why did you decide to get involved with this course?
I love collaborating with Spirit Voyage. They called and asked if I could teach about pranayam, and I was delighted to say yes. Pranayam is such an important part of what I teach. With my work with people with eating disorders and body image challenges, some of which I've shared in my book The Body Temple: Kundalini Yoga for Body Acceptance, Eating Disorders and Radical Self-Love, one of the very first things we do is breathing exercises. If you are uncomfortable in your body, the breath is a way back into comfort. It's a way back into feeling good and comfortable and at peace within your physical form. In fact, if someone isn't open to Kundalini Yoga, I might still be teaching them Long Deep Breathing and making sure their natural breathing is correct.
When the body can breathe, so can the spirit. And when the spirit can breath, the challenges of your life are easier to handle. Pranayam is powerful and can be done by people no matter their level of physical fitness. As a big woman, I'm not the traditional "yoga teacher" size or mold, and I'm blessed because often that allows me to reach people who feel like yoga isn't for them because of their size. They're worried that they need to be really flexible, or that it would just be uncomfortable to sit in a studio and learn.
I love the home format of this program because it just takes the society anxiety factor out of the equation for so many people. And I love that I got to teach pranayam, because everyone can do it. You can feel accomplished and still have a goal to build up to right when you begin. And its powerful. It moves things within you quickly and can make a difference right away. Gaining that kind of foothold on success can make the rest of the practice feel easier to participate in too. And for those who are very physically fit, a strong pranayam foundation will allow them to really open up their practice of both the physical yoga and the meditation in a really profound way.
What do you hope students will take away from The Fundamentals of Kundalini Yoga?
I hope students of the course get excited to understand and explore more of Kundalini Yoga and how it can make a difference to them in their life. I hope it empowers them to take more classes and practice more on their own. My biggest hope is that it helps them explode the effectiveness of their practice so that their life can transform in the ways they want it to transform. This transformation will be an ongoing process (you don't "get good" at Kundalini Yoga, and then have a perfect life that never challenges you to evolve again!), so I hope the course makes the teachings into a good friend that you keep by your side through thick and thin.
The Fundamentals of Kundalini Yoga is a 40-day online course that will transform your life from the inside out, led by 23 world-renowned master teachers of Kundalini Yoga as taught by Yogi Bhajan. It's a journey through the core teachings of this transformative yogic technology. Discover how to ignite your inner power and develop strength, flexibility, and peace in your body, mind, and spirit. Enroll today!